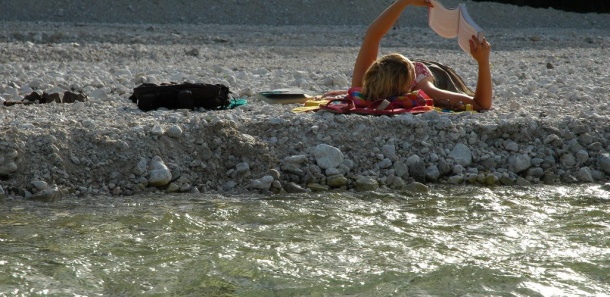 Price list - Summer 2020 (first minute)
season

low

middle

high

rental of apartment per night (in EUR) for 2 adults

26.06. – 02.07.
23.08. – 29.08.

03.07. – 16.07.
30.08. – 05.09.

17.07. – 22.08.

Apartment 1
(2+2+2)

160 (145)

180 (165)

210

Apartment 2 and 3
(2+2)

130 (115)

150 (135)

180

Apartment 4 and 5
(2+2)

110 (100)

120 (110)

140

minimum stay

3

5

7
For stays during the week (arrival on Monday and departure on Friday) during the low and middle season prices in brackets will be applied.


Minimum stay:
7 nights in the period 17.07. - 22.08.
5 nights in the period 03.07. - 16.07. and 23.08. - 05.09.
3 nights in the period 19.06. - 02.07.
In case of a  stay shorter than 5 nights we apply 10% supplement on above prices.
If the stay is shorter than 3 nights prices increase for 20%. 


Includeed in the price:

rental of apartment (per night)
welcome platter
bed linen
use of towels and bathrobe
firewood (each additional filing will be charged with 5,00 EUR)
parking in front of the house
unlimited use of IR sauna and an outdoor whirlpool
use of washing machine and dryer
room for sport equipment
free Wi-Fi internet
VAT, check-in

Supplements and other conditions:
for 3rd, 4th, 5th and 6th adult: 15,00 EUR per person per night
pet: 10,00 EUR per pet per night
day use*: 100% of apartment rental per night (*from 9 a.m. till 9 a.m.)
late check out:

till 2 p.m. – 25% of apartment rental per night
till 6 p.m. – 50% of apartment rental per night
till 10 p.m. – 75% of apartment rental per night
tourist tax: 2,00 EUR per adult person per night, 1,00 EUR per child from 7 till 18 years of age per night (with 01.01.2019 the tourist tax shall change)
final cleaning (obligatory): 50,00 EUR (30,00 EUR in case of daily stay)
fridge filled with goodies: 45,00 EUR*
* By prior agreement we will fill your fridge with:
semi-hard homemade cheese (250g), homemade fresh cheese (80g) 2 homemade regular and 2 homemade fruit yoghurts, homemade butter (60g), homemade jam (210g), honey (106ml), salami (140g), eggs (6), milk (1l), apple juice (1l), coffee (100g), homemade tea, flakes.
In addition we´ll make you happy in the morning after your arrival, when at the agreed time we´ll bring you 4 freshly baked bread rolls.
If you´ll consider buying more of certain goodies, we will make it possible according to the prior agreement. Prices can be viewed in the information folder.